public art celebrating aboriginal astronomy
Whilst engaged as Operations Manager of the Perth Observatory, Francesca created, developed and secured funding for the Worl Wangkiny Aboriginal Astronomy Centre.
Worl Wangkiny, or "sky stories" in Noongar language , is a monumental public artwork celebrating 60,000 years of Aboriginal sky knowledge.
The artwork is painted on the inner walls of a large telescope dome that was abandoned 12 years ago following a failed construction project. The dome has no roof, allowing expansive views of the night sky and the constellations depicted in the artwork.

Australia Aboriginals are often credited with being the world's first astronomers.
Observing the sky is a significant part of most Aboriginal language groups. The cosmos has been used for navigation, calendars, ceremony, cultural lore, song-lines and art for thousands of years.
Aboriginal astronomy is an important part of Australia's history. Sharing these ancient stories is of fundamental importance and enriches all Australian cultures.
A MONUMENTAL STAGE TO SHARE THOUSANDS OF YEARS OF ABORIGINAL ASTRONOMY IN THE BEAUTY OF THE PERTH HILLS...."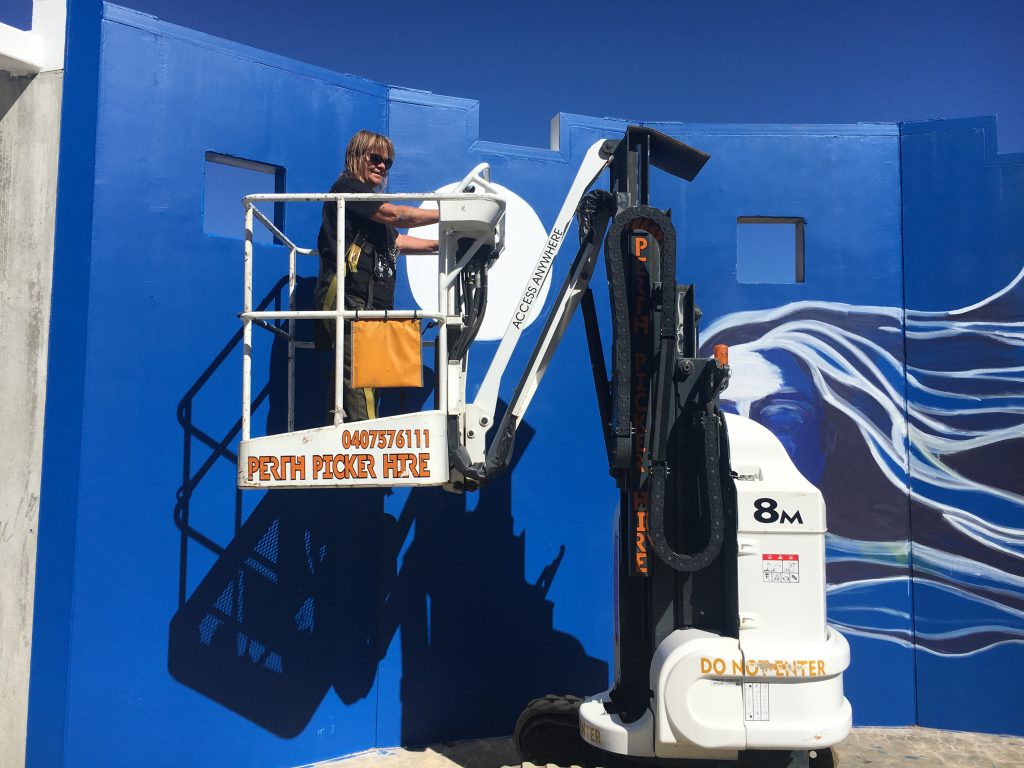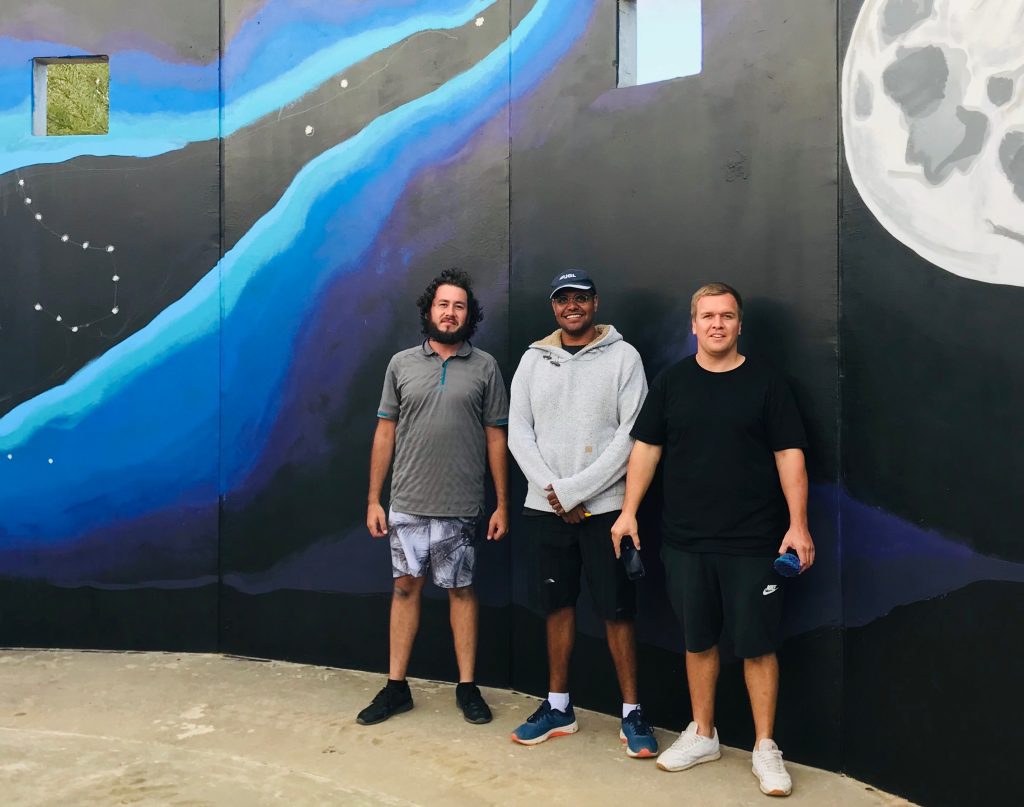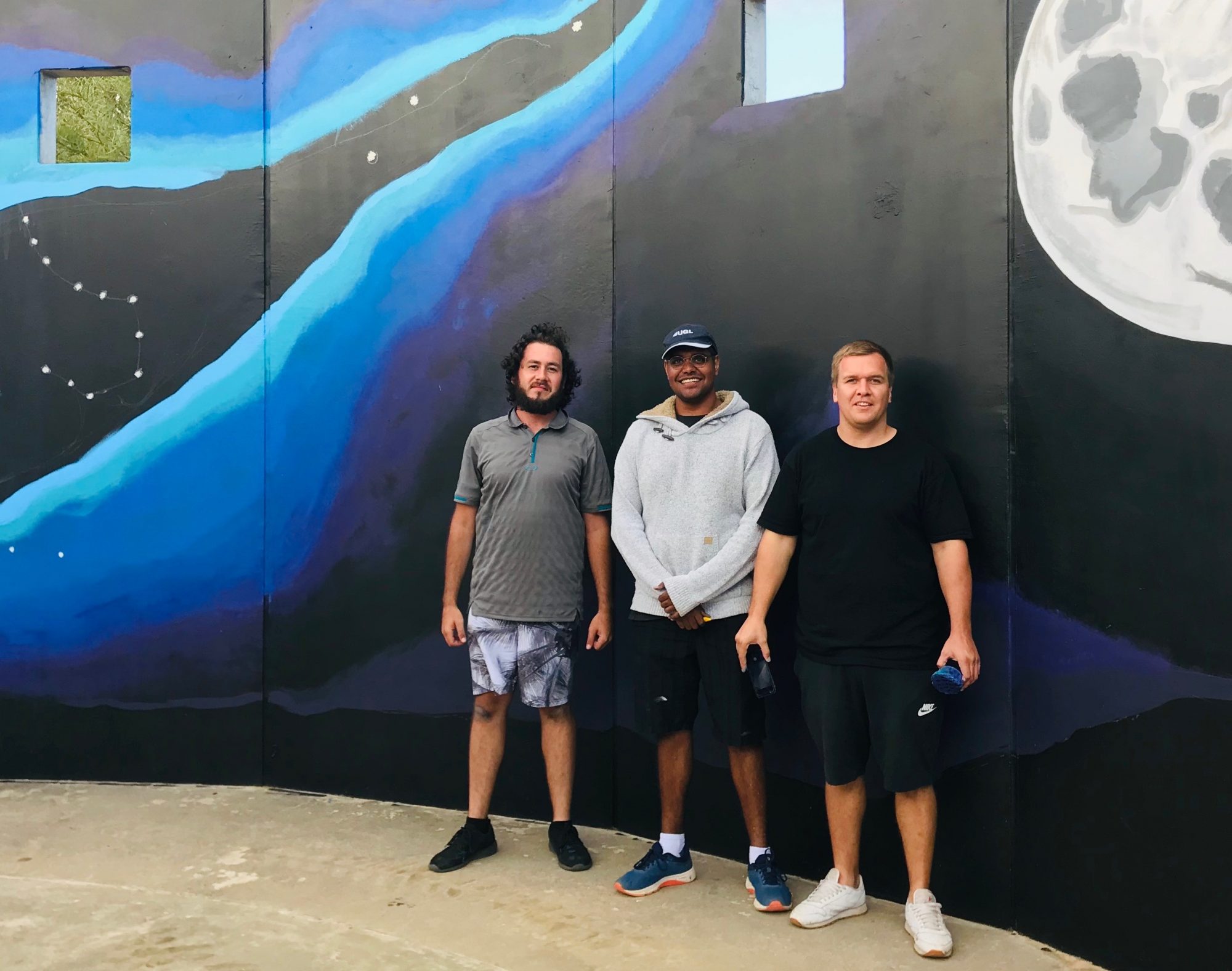 The artwork  was created by renowned Noongar artists Sharyn Egan, Kylie Graham, Peter Farmer Junior and James Egan. Peter Farmer and Miranda Farmer managed the artwork and provided overall leadership and direction.
Artists worked with Follow the Dream students from Governor Stirling Senior High School to teach painting skills and share traditional knowledge.
leadinG nOONGAR ARTISTS WORKING WITH FOLLOW THE DREAM HIGH SCHOOL STUDENTS TO CREATE EXCEPTIONAL ARTWORK......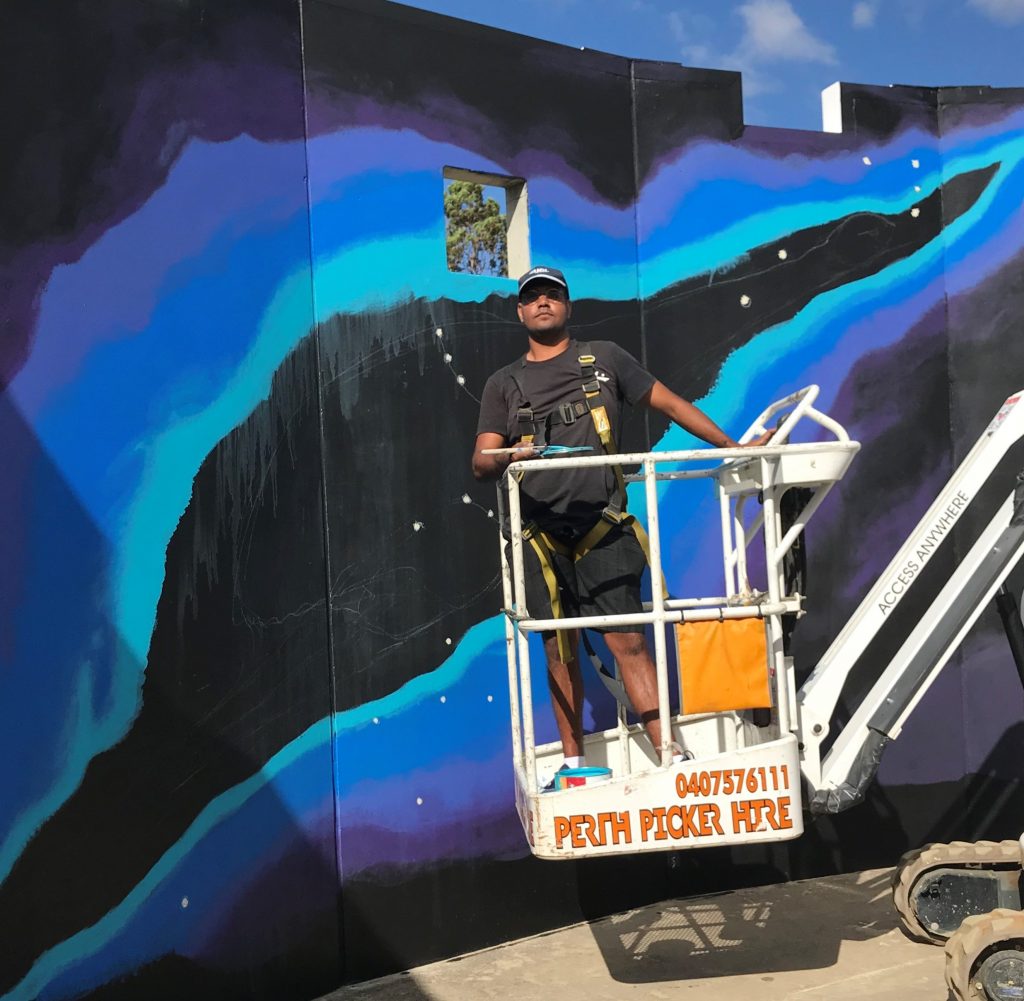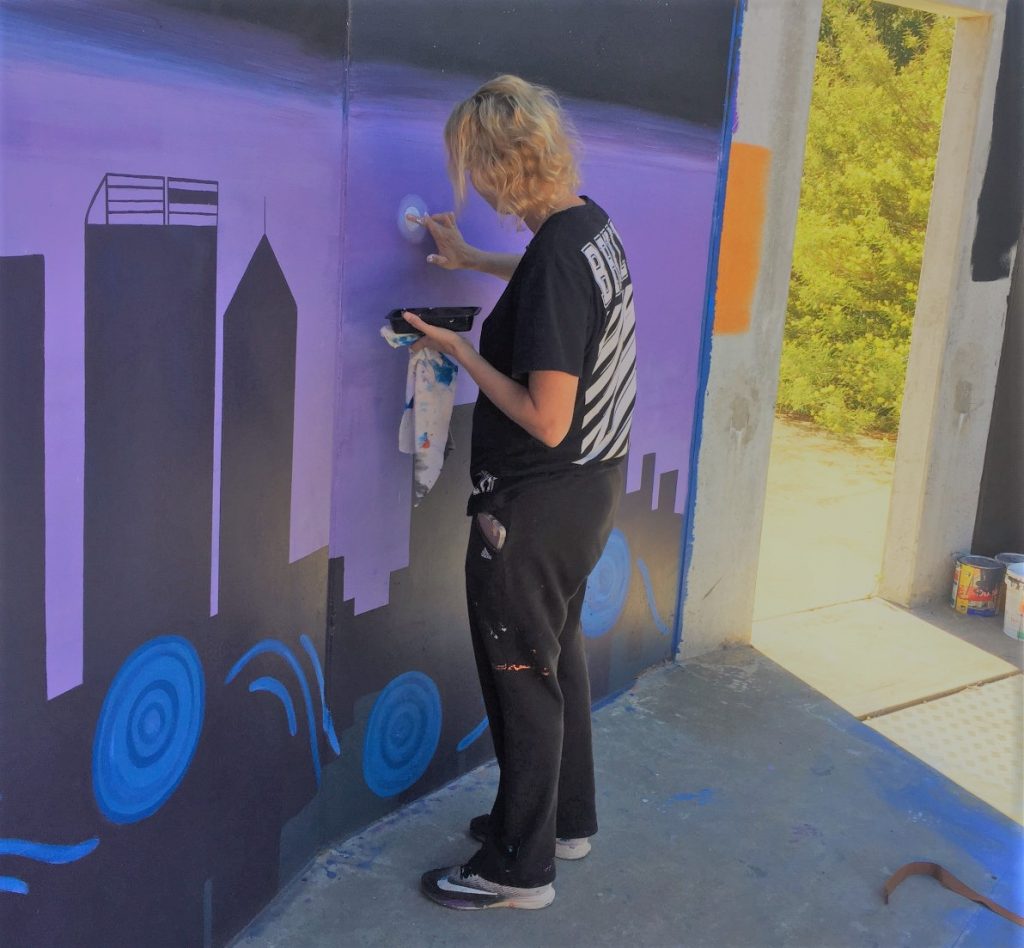 Guidance and leadership were provided by an Advisory Panel of Elders, led by Dr Noel Nannup, caretakers of the land Vivienne and Morton Hansen and Brendan Moore of SWALSC. 
The Advisory Panel shared the sky stories and traditional knowledge behind the artwork with the students. Special guests, including Artist Roma Winmar and Walter and Meg McGuire of Go Cultural, displayed cultural artefacts, shared knowledge and painted students in ochre. 
elders and community leaders providing guidance, direction and adherence to cultural protocols....

Peter Farmer designed the brick pathway leading to Worl Wangkiny with symbols depicting a track leading to the moon and stars. 
The pathway was funded by Rotary Kalamunda, who also provided funds for dark-sky approved lighting to allow safe access. Young professional group, Rotaract Kalamunda, volunteered their time to clean and prime the dome and paint the external walls. 
"cross-community involvement involving Artists, elders, high school students, community organisations and more....."

Work is almost finished on the Aboriginal Astronomy Centre and it is due to open to in September/October 2019. Once open, visitors will be able to take a guided tour with Aboriginal Nature TrekZ (ANTZ) via Koya Aboriginal Corporation. For more information on Worl Wangkiny, visit Perth Observatory.
Worl Wangkiny Aboriginal Astronomy Centre was made possible through community project grants provided by Lotterywest and Rotary Kalamunda.